Peace & Blessings All,
Giving the current time and space, I have been adjusting my offerings to better serve. Distance energy work will be offered in 30-45 minute, 1 on 1 sessions. Intuitive Art Sessions will be offered in 60-90 minute, 1 on 1 and small group sessions. All sessions will be on a donation basis through phone, Instagram or Zoom.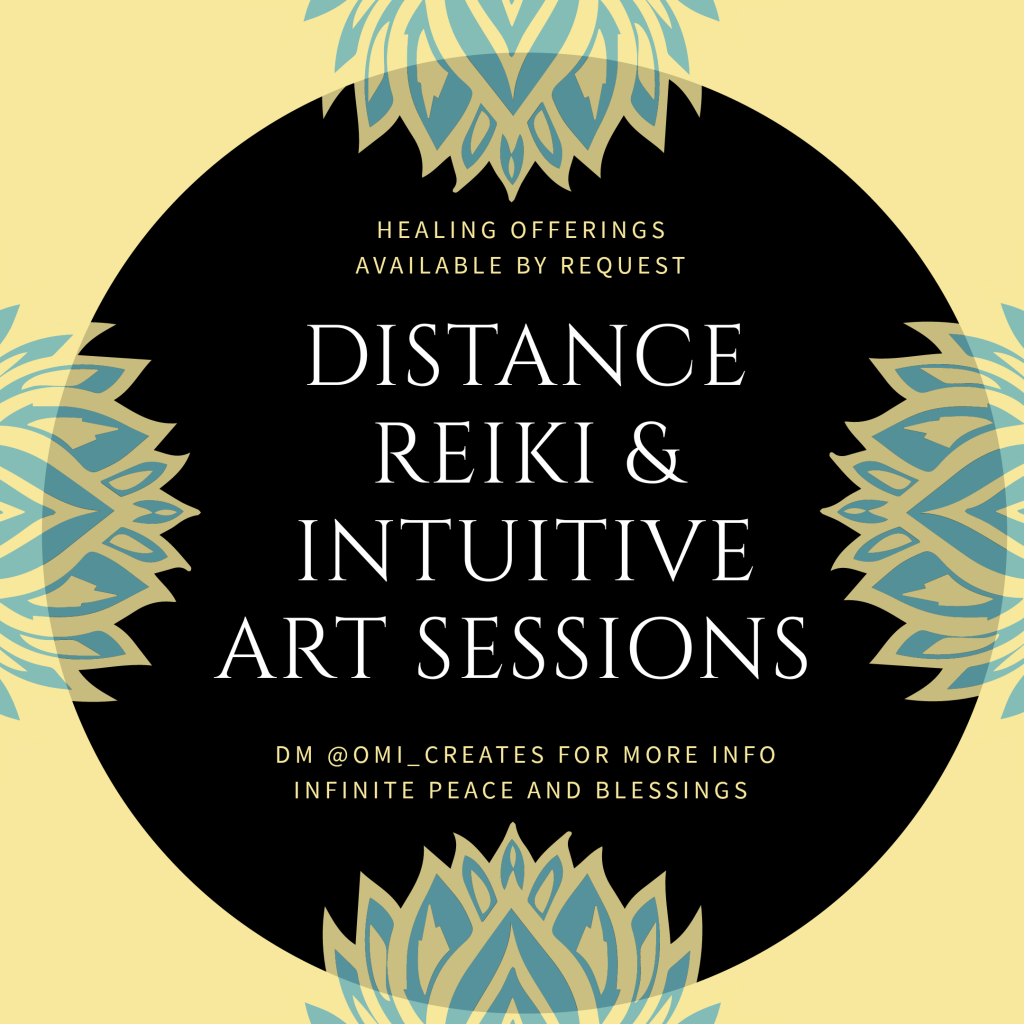 Sunday Brunch chats are still being held virtually through most communication platforms between 10a.m.- 2p.m. EST. Please reach out via Instagram @Omi_Creates or email omi.urbangypsy@gmail.com for more information on any services.
Lets Heal & Create Together in Love,
P. Omi Muhammad