Have you ever experienced saudade? A term used to describe a deep emotional longing for a place or experience that you've never been or had. I had been experiencing this space a lot before and during this time of mass transition and stillness.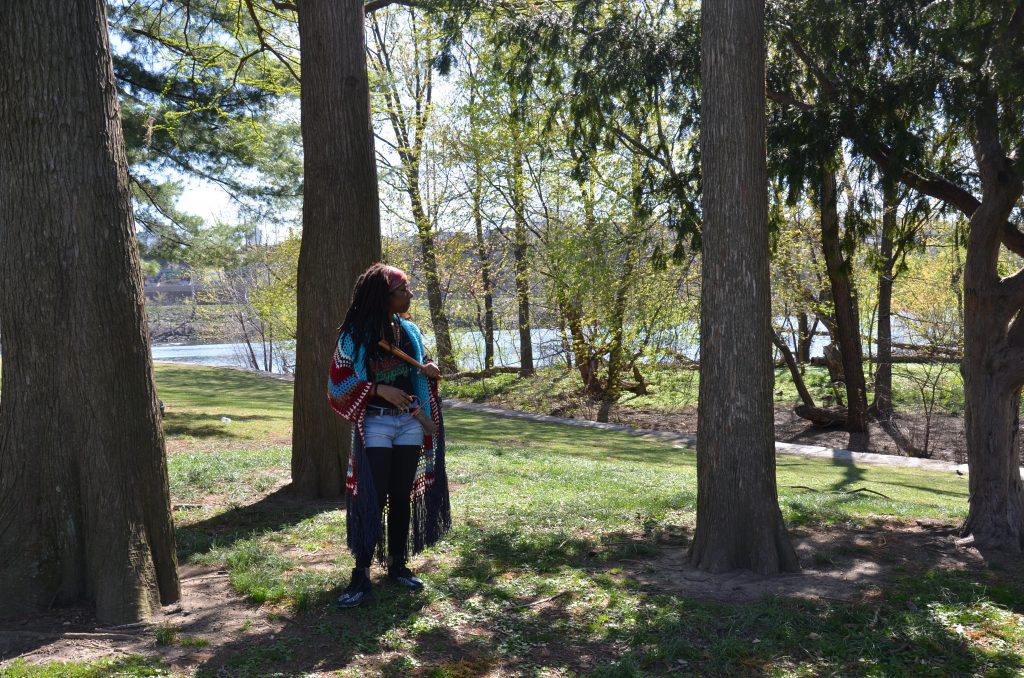 I remember my community and our traditional ways, time flowing in an ecliptic loop. Each meal feeling like a feast connecting through millennia; today I prepare the grains as my foremothers did, as I feel them prepare the vegetables as I will tomorrow. Past, Present… Future; completed and then repeated with a nuance to match the energy of the time. I'm home feeling like I'm at home on the barrier islands inhibited by my grandfather's family to the south and my grandmother's to the north. Occaneechi Island being dearest, a place that we haven't been for hundreds of years. I'm visiting cousins through Instagram and Facebook lives at a time when we would be visiting each other's campfires in our respective lands. Digitally sharing medicinal prayers through stories, lessons, history, recipes, crafts and art; something that I previously thought had no place on social media. Oh and the healing!
The blessed healing taking place! My nana's breath grows ever stronger as Grandmother Earth breathes clearer and the colors return to the sky above and below. The birds are singing in tune with my heartbeat, or mine with theirs. We dance and release as the mountains shake and erupt. We cry tears of pain and joy as the skies open up and flow with us. We are still, at home, in a time of mass transition.
During this time, I've realized that I'm no longer longing… yet flowing into what I always imagined Heaven to be; cradled in the bosom of the Creator through the arms of my lineage. Purposeful practice breeds mastery. In this world that we are co-cultivating, I feel it truly requires us to simply be our most authentic loving selves. What seeds are you planting loves?
May our flowers bloom. May we heal, create, and inspire together with Love. Peace & Blessings to All!
P. Omi Muhammad