omi creates



Heal. Create. Inspire. Together.
I help people build stronger families and communities by co-developing a custom toolbox based in Indigenous forms of cultural expression and Universal principles.
In A

Nutshell
P. Omi RaBE Muhammad is an Indigenous Designer and Performer from the coastal SouthEast. Their personal style of "Post- Apocalyptic Artistry" is a healing based exploration of the interconnection of light, color, sound and movement through sustainable living. Omi's favorite universes usually involve ridiculously absurd humor and deep philosophical conundrums.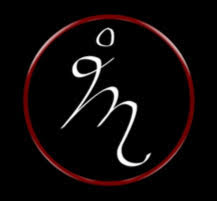 Yebo!

Maesani Studios


is a traveling visual, movement and fiber arts studio dedicated to the preservation of South-Eastern Woodland Trader cultures and traditions through the cultivation of present and future creators. In addition to our handcrafted marketplace and performances; we offer sustainable lifestyle consulting and educational programming.

Services Offered
○ Indigenous Face & Body Adornment
○ Conceptual Art & Installations
○ Indigenous Flow Arts
○ Cultural Researcher & Commentator/Presenter
○ Artistic & Lifestyle Consultant
○ Event Host & Planner
We would love to hear from you!
Contact Omi
Join our community list for our exclusive offers, bi-monthly newsletter and all things #OmiCreates and Yebo! Maesani Studios. Special coupon is included with sign up!

Peace & Blessings Loves

- P. Omi Muhammad